Harness the unlimited capacity of the public cloud with Bizmax Infotech!!
Bizmax is the cloud services planning, building and management specialist based in Oman, Muscat. We cooperate with the premier global cloud platform infrastructure providers, including AWS Amazon Cloud and Rackspace.

Our end to end cloud solutions can seamlessly ramp up to maintain performance, minimize costs & provide secure mobile collaboration for on-the -go-staff.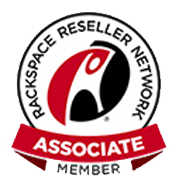 Managed Infrastructure
Get infrastructure and expert guidance—help with architecture, security, and code development, backed by Cloud Engineers available 24x7x365.
Managed Operations –Sys Ops
Let us help run your day-to-day cloud operations, including infrastructure monitoring, OS maintenance and patching, application maintenance, and more—so you can focus on your business.
Managed Operations –Dev Ops Automation
Don't take on Dev Ops alone—let our cloud experts do it for you. Get everything in our Sys Ops service level, plus Dev Ops experts and tools for continuous integration and deployment and for application monitoring to keep your environment running at peak efficiency.
Bare metal: Now in the cloud!
New on Metal Cloud Servers spin up as quickly and easily as virtual servers, while providing the performance and cost-efficiency of dedicated hardware.
Dev Ops Automation Service
Make your developers more efficient by automating the operations that support them—code releases, server deployment, and infrastructure scaling.
Backup and Recovery
Cloud provides a cost-effective solution for storing information in the cloud that eliminates the burden of provisioning and managing hardware.
Big Data
We provide the ingest, storage, and analytics tools that allow you to turn your data into insights. You get a flexible, scalable, and global infrastructure of services to discover actionable insights from your information.
Go Cloud !!
Cloud block
storage

Cloud
backup

Cloud
monitoring

Cloud
networks

Cloud load
balancers
Cloud
servers

Cloud
sites

Cloud
database

Cloud big
data and files

Cloud
file